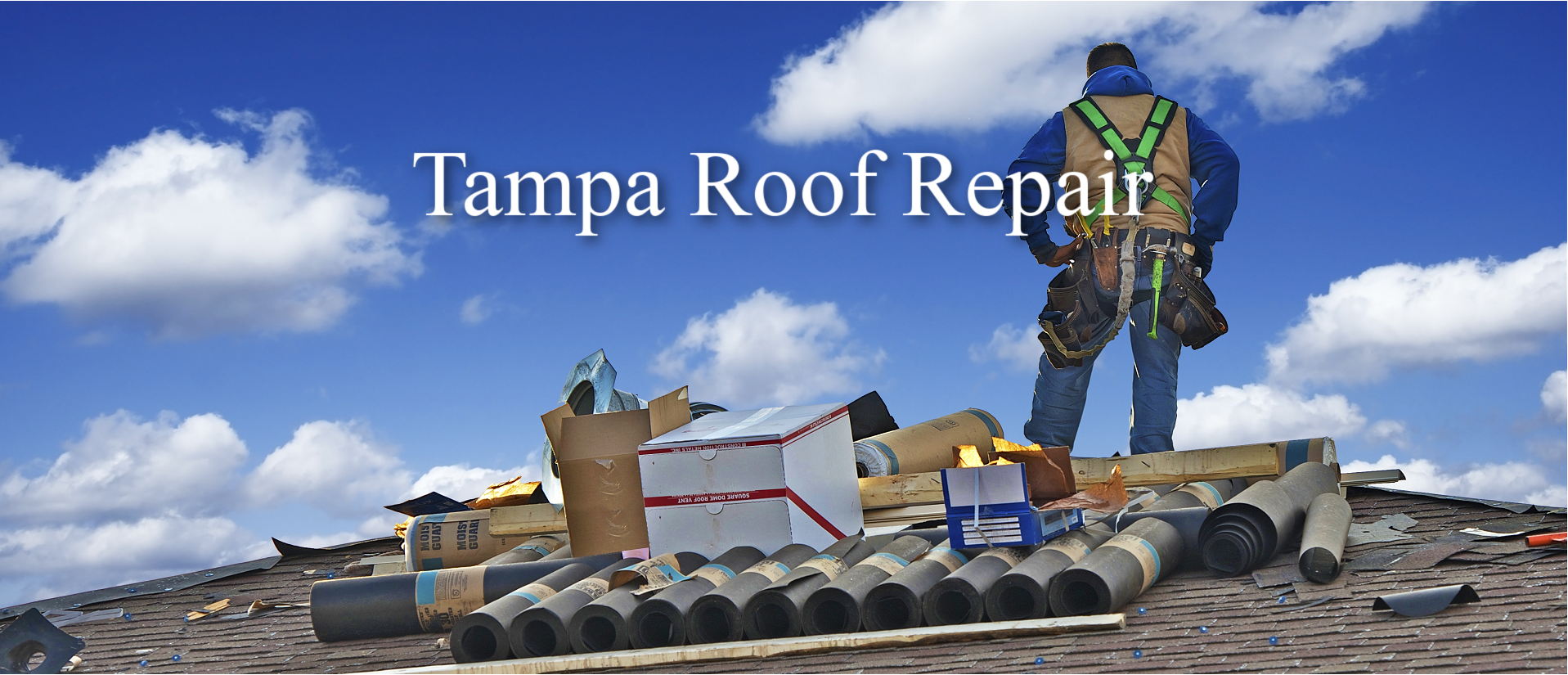 Repairing Your Roof Has Never Been Easier!
Quality Roof Repair – Warranties On Almost All Roof Repairs
Tampa Roof Repair has you covered when it comes to your roof repair. The roof over your home was designed with endurance and sturdiness in mind and can take a remarkable amount of abuse from a variety of elements. However, long-term exposure makes repairs inevitable. Depending on the extent of damage, a simple roof repair may be all that's needed to restore functionality to your roof.
Roof Repair Warning Signs
Residential
Tampa Roof Repair can assess evidence of potential residential roof repair warning signs. Some signs include:
-Loose or broken shingles
-Discoloration or stained siding
-Visible leaks or cracks in the ceiling
-Paint bubbling on walls or ceilings
-Flashing on the ground around your home
-Temperature variations between upper and lower levels
-The solution to managing roofing issues requires regular inspections and maintenance by the homeowner and a qualified roofing company
Commercial roofing systems play a vital role in maintaining the integrity of a business or retail space. You must act quickly when roof repairs or a total replacement are needed to avoid causing additional damage to your building.
Commercial
Tampa Roof Repair can assess evidence of potential commercial roof repair warning signs. Some signs include:
-Interior odors
-Visible water damage
-Increased energy cost
-Blistering roof membrane
-Leaking clogged gutters
-Water damage on walls or ceilings